I haven't done a
Sewing Circle
post in a while, but I just heard from a reader who said it was her favorite feature... and, I have a great recent question to share with you! I'd love to hear anyone's successes with this at home, too... have you ever used
the paper bag skirt tutorial
(or the
simple paper bag waist skirt
version) for shorts??
I got this question from Madison:
Q: I was wondering if it would be possible to take that pattern and perhaps alter it into a shorts pattern, such as these below... I like the idea of a pair of shorts with a zip up the side and no buttons or clasps on the front, while still being fitted enough to avoid using elastic if possible. Do you think you can help me out, or direct me toward a pattern?
A:
Yes, you definitely could use
my paper bag waist skirt tutorial
to modify any shorts pattern, but it could be tricky... you could take a simple shorts pattern like this
Simplicity 1887
or
Simplicity 1808
and cut the top piece longer--quite a few inches, like 6-8" or more depending on the pattern, if you want to be able to fold over the top edge like I did in the tutorial.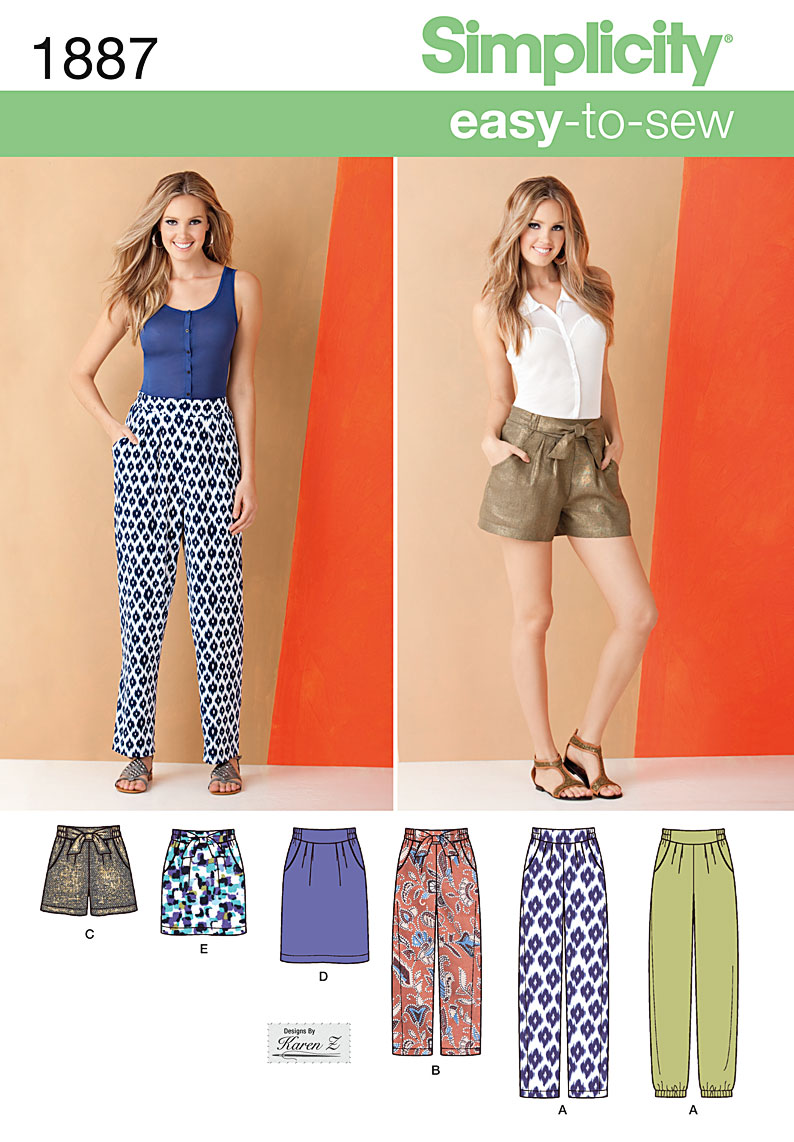 You could use the basic shorts pattern but NOT cut out the waistband pieces at all; the paper bag waist technique takes care of that. It probably wouldn't be too hard to do, really!!, but you might want to start with an old sheet and make a sample "muslin" version before cutting into nice fabric. Just in case. I also found a
tutorial
for making paper bag elastic shorts using an existing garment instead of a pattern, but I think for fit and comfort it's best to use a paper pattern unless you're a pro pattern drafter. =)
If you want a commercial pattern for paper bag waist shorts, I did find a couple choices!
Here
's an almost-perfect one on
Etsy
: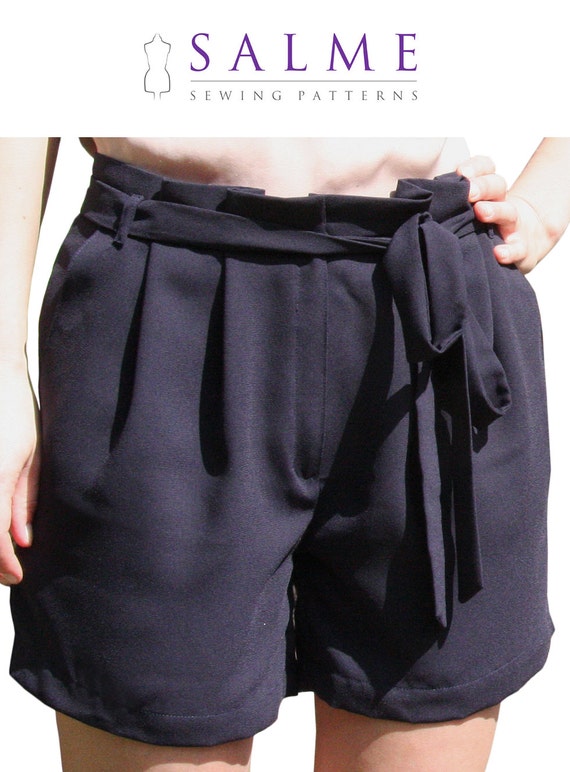 And I found a similar version from Simplicity's European line, Burda:
Burda 7139
. But you'd probably want to cut the front pieces narrower (at least tapering toward at the hem) so you don't have such huge pleats.
I love the paper bag waist for shorts idea, and it seems like it would be a great project to try!! Readers, have you modified any tutorials to this effect? Have you had success with the
paper bag waist
tutorial?