Q&A: Clutter, pets, cords, painting over wallpaper, & more
We've been getting some awesome questions lately for the Your Home Story podcast Q&A episodes, so this is a good one! We cover how to hide media cords (Ashley is super pro at this), how to handle paper clutter, good resources for plant care, how to live with pets and not have unattractive pet stuff all around, the right way to paint over wallpaper (like we had to do in this house!!). There are a LOT of good tips in this episode!
Some links you may want to check out as you listen:
(affiliate link) Stretchy food storage lids I have been using
Ashley's awesome post on cord control
Gardening Know How resource
The cute pet bed on bookshelf that stuck with me
Laundry room goals: built-in dog crate
Ashley's cat door DIY
Painting over wallpaper steps (that were instructed to do by multiple painters and a drywall guy!)
Seriously, Ashley's cord-hiding projects are amazing. She has a ton of resources and techniques in
this post
, plus the ultimate solution of going inside the wall (20-minute easy DIY project!)
here
.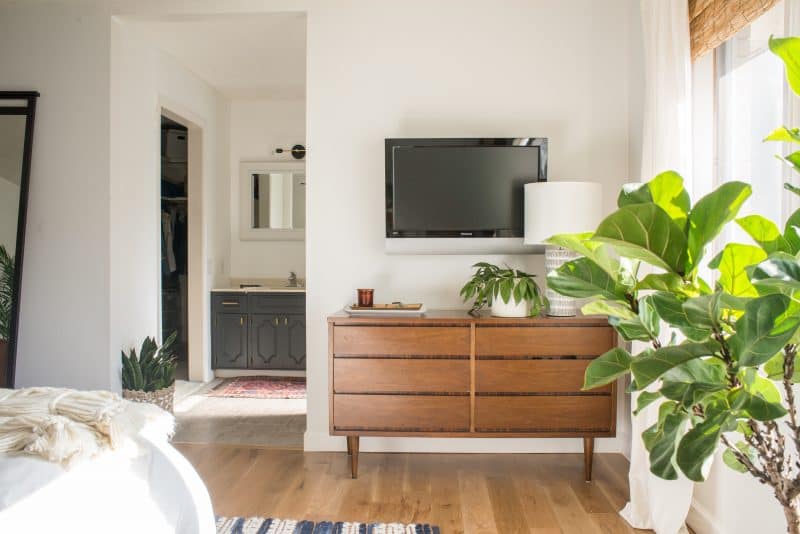 And def check out those pet stuff inspirations linked above. Here's that
DIY pet Murphy bed
! So cute!
Listen to the whole episode here or in your podcast player!