In 2014 I
renamed this blog
from Adventures in Dressmaking to Create/Enjoy. I had made myself tons and tons of cute cottony clothing items and done lots of cheapie vintage decor piece makeovers for our homes and found myself surrounded by things I didn't need but didn't feel I could get rid of. I was a very skilled DIY-er (sewing and otherwise) but to what end??
This week in the
Your Home Story podcast
, we talk about how it is easy to get caught up in DIY projects and lose sight of the reason you started. Two main categories: DIY decor and DIY home renovation projects. When does DIY-ing make you happier and fulfilled, versus stressed or surrounded with stuff, and when should you buy or hire out??
DIY Decor
Ashley and I both have experience with successful and not-successful DIY projects. Some faves of hers that turned out well include this very cool
vintage rug bench recovering
--in the DIY decor category.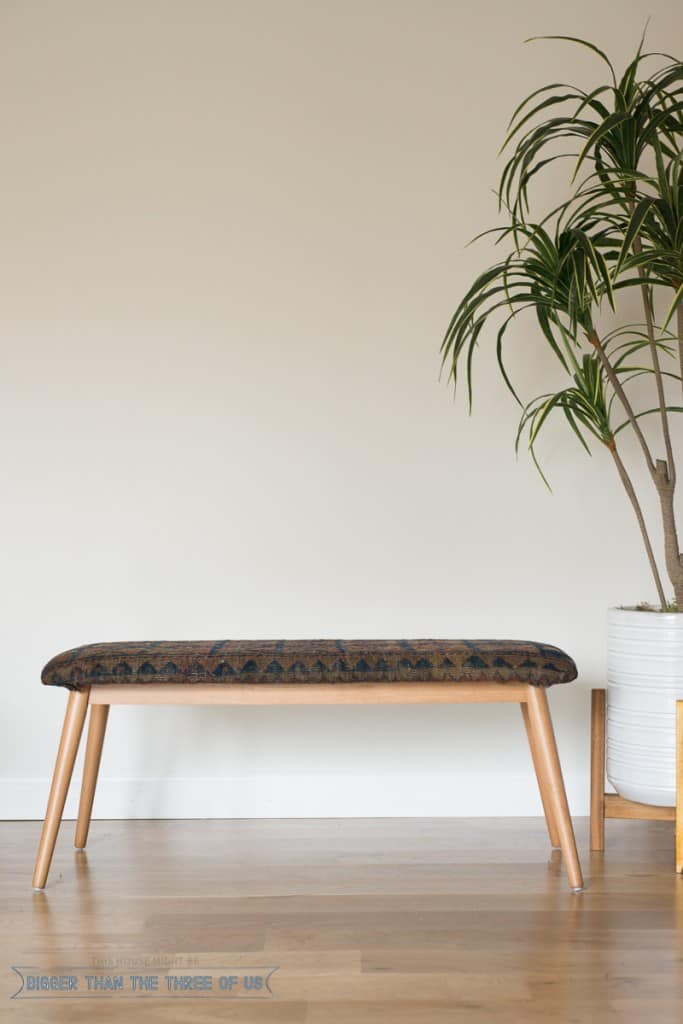 I've definitely done some
crafty DIY projects
I've loved, too!
This mirror
was a successful one, way back in 2012. But others..... I made it, it was okay, it wasn't as good as storebought or I didn't like it as much, I don't have it anymore.... some of my early ones are embarrassing so I'll just let you scroll through the archives if you want! Ha!
(See also
this 2015 post
I did about three kinds of DIY-ers! It's interesting to think about motivations for doing projects yourself--often it's not just the money.)
DIY Home Renovation
In the slightly more serious/higher stakes DIY category, Ashley and I have both had some good learning experiences and projects in our homes. A great example for me is our master bathroom at
our last house
,
which cost us less than $1,500
due to lots of hard work (and unfortunately months of patience waiting for parts and time to work on it, and living with an awful mostly-demoed bathroom).
We did almost ALL of that house reno DIY, which is how we were able to afford a full house update in just several months. However, there are some things I wouldn't choose to DIY again, if I could... stress, quality, timing, and more play into it.
Tune in to the episode to hear when we say call it quits with the DIY-ing and just save up and buy or hire what you need, and when it's been more valuable for us to DIY!
Listen in your favorite podcast player or right here!