Your Home Story Episode 5: Design, Make, and Live: Dining Spaces
With our
podcast
, we want to talk about decor and theory and fluffy stuff but we also really want to share practical advice on things like tiling or challenges of decorating specific rooms. So we have a series called Design, Make, and Live: [room type]. This first one is one of my favorites, dining rooms and eating spaces! We talk all about hosting over the holidays, how to make your dining/kitchen space work for you while hosting, and whether or not we set a beautiful table. You know, those questions of practicality versus function about rugs, lighting, benches, and more.
Check out some of the rooms and projects we covered in the images below!
Ashley did
this great dining room makeover
in her house (and this
update
). She does a great job of mixing old and new pieces!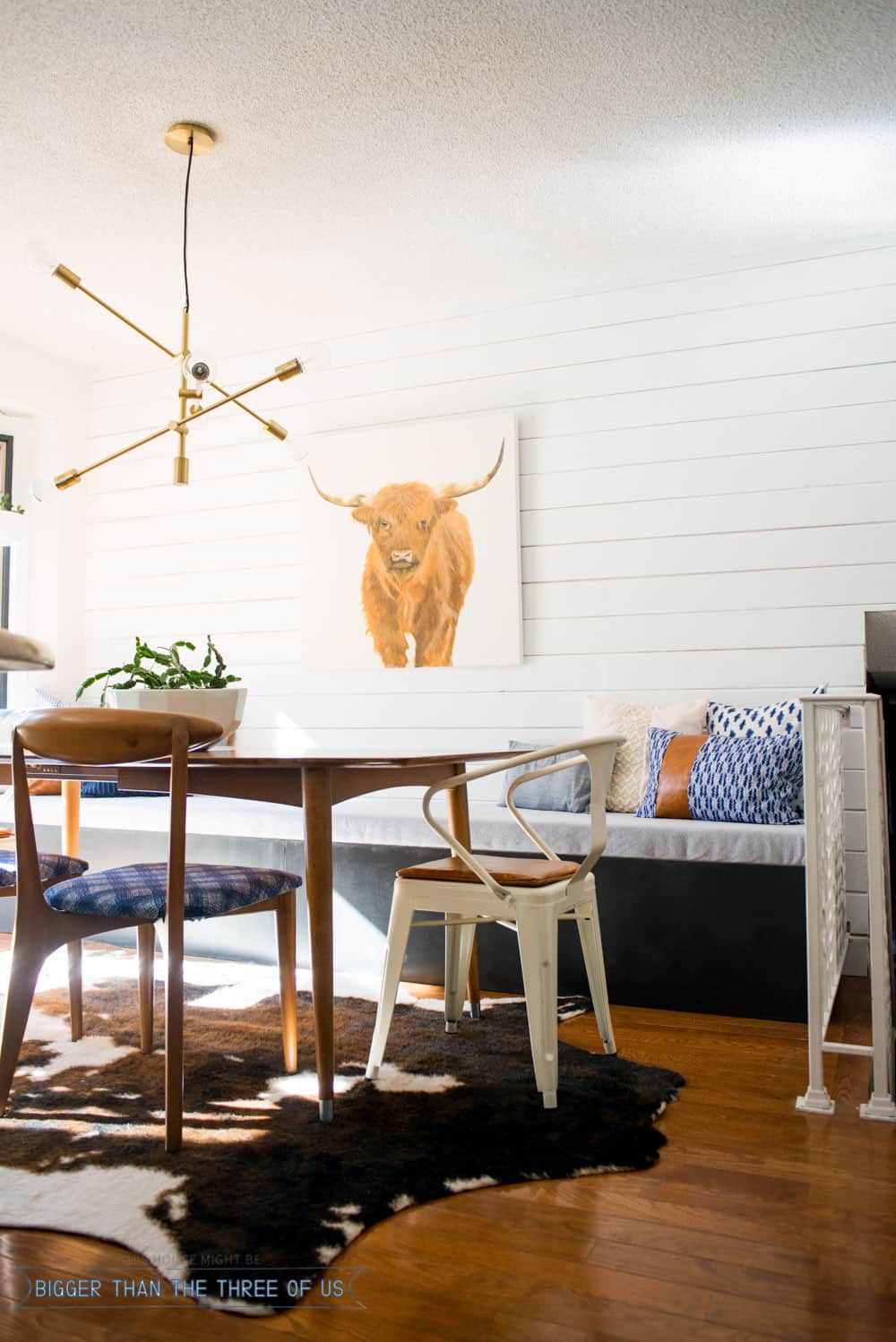 Hot topics we talked about definitely included RUGS in dining spaces particularly when there are kids around (and the rug situations in both of her spaces have evolved!) and seating pieces like easily wiped chairs and benches.
Our dining room was the first room I was able to call "finished" at the
Stanley 90's Reno
(though we still hadn't installed the baseboards in these pics! Ha!)
We also talked about the problem with glass globe lights that are going to be around food, like
this one in our kitchen
.
Would love to hear your challenges and solutions in your dining room! Chime in in our
Facebook group here
.
See all my
podcast show notes here
.
Remember you can enter to win the $250
Framebridge
giveaway by writing a review by 2/13!. Continental US only.
Listen in your fave podcast player or right here!