Entryway/foyer inspiration and what makes a great entryway?
I've always known the entryway, as the first thing you see when you enter a home, is an important space to make pretty and functional. I think there's a feng shui principle about it being nice to promote good energy for the whole home. But one thing I didn't think about before was that the foyer or first part of the home you see walking in can also express your personal style more strongly than other spaces! (And, does it need hooks for hanging versus a horizontal surface for collecting small things?)
Going in-depth into entryways and foyers today, plus some
beeeeautiful
inspiration photos!
On episode 21 of the
Your Home Story podcast
Ashley and I talk about design and function of entryways. Whether you need decor ideas such as art, lighting, or rugs or more organizational ideas such as how to create a drop zone, coat storage and more, you'll leave this episode with practical ways to update your space.
Some visuals we mentioned in the episode--here's
Ashley's entryway update
...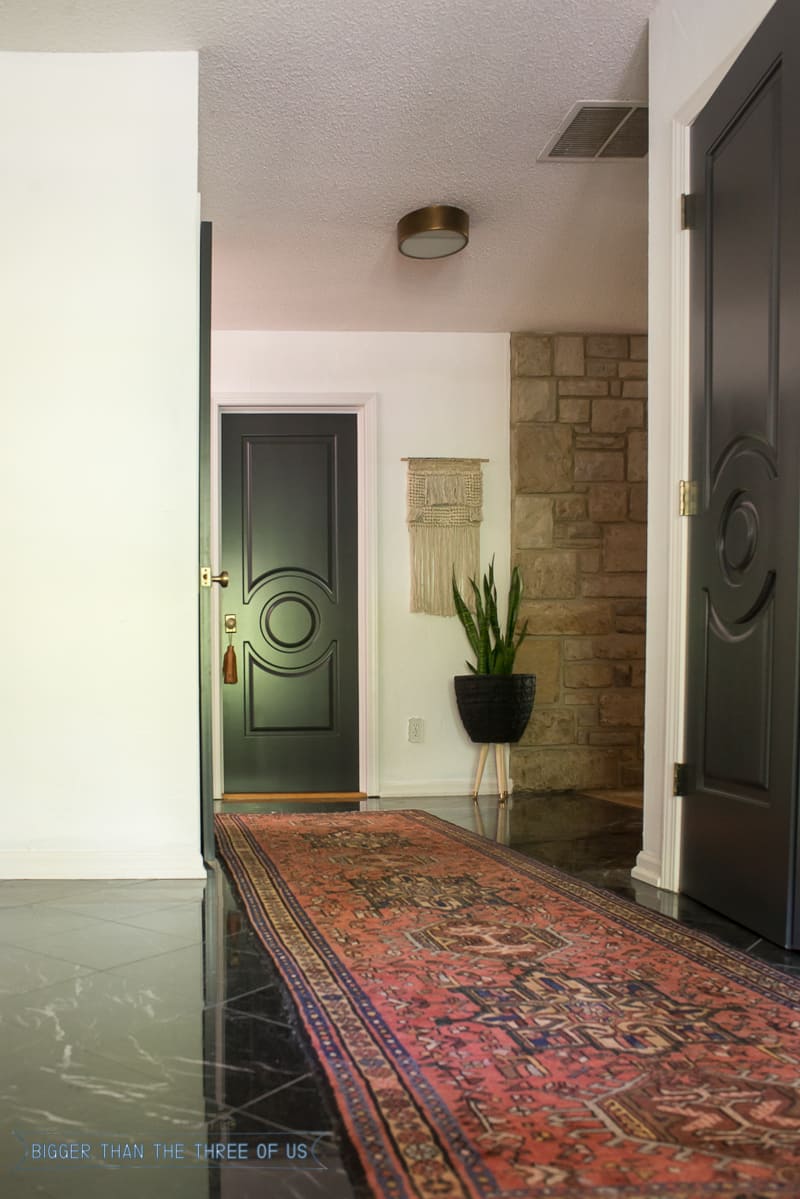 And here's
mine
from
our last house
.
I also dug up a TON of beautiful entryway inspiration from recent images I've pinned
(follow me here)
! I think it's interesting to look at these after recording and listening to the episode... thinking about what they have in common. Seating areas and/or tables, hooks, art, rugs...
SO many good ones coming up!
Listen here or in your favorite podcast player!